Inspirational speaches & Workshops on gender equality
Every time we are given the opportunity to talk about GLOW4equalitys work or hold a workshop on gender equality, we grab the opportunity and celebrate it. In all contexts and in different ways it is powerful to put gender equality in the spotlight, to put the spotlight on our way to contribute as well as having the attendees breaking down gender equality issues to something within their own control to influence.
The companies and organizations hiring us for Inspirational speeches and Workshops contribute financially, for us to empower more women around the world.
During a Theme day on Gender equality at the school Åredalens Folkhögskola, GLOW4equality founder, Sara Carlemår, were assigned for an inspirational speech about our work empowering women through group coaching. The 130 students after that engaged in our workshop on the UN Sustainable Development Goal 5, gender equality. Interesting dialogues that hopefully started a deeper process among the attendees, aiming for own reflections and continues conversations on the issues we together have to solve, to live in a world were all humans are equal.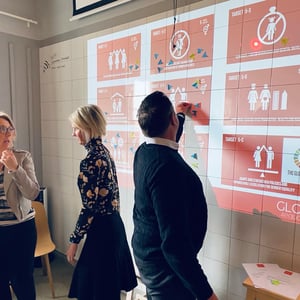 Another occasion was a session with GLOW4equalitys business partner, the insurance company, Länsförsäkringar Jämtland and their management-team. Inspirational speech from Sara about GLOW4equality's approach and work followed by a workshop on gender equality, aligned with the UN Sustainable Development Goal 5. The attendees were divided in smaller groups, based on individual choice of theme. On the theme each group reflected, discussed, and answered a set of questions.
What are the challenges and where do we find them?
Who are the key people contributing to change?
What is within my own control to influence?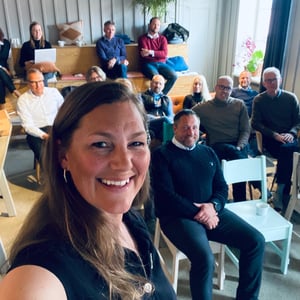 A few takeaways from the Management-team of Länsförsäkringar Jämtland were:



- That we have the issues all around us
- The importance of courage to act
- Everyone's own responsibility and ability to contribute
- Pride of working in a company contributing to these important issues locally and globally


GLOW4equalitys six-months group coaching program are worth EUR 3.000 per attendee, but free of charge thanks to the social entrepreneurship and financing in different ways. Partnering with or supporting GLOW4equality you are part of a movement empowering women to empower others.

Take a closer look on the different ways we finance GLOW4equality or connect if you are curious on heiring us.