Mary found new motivation & effective methods in GLOW4equalitys group coaching program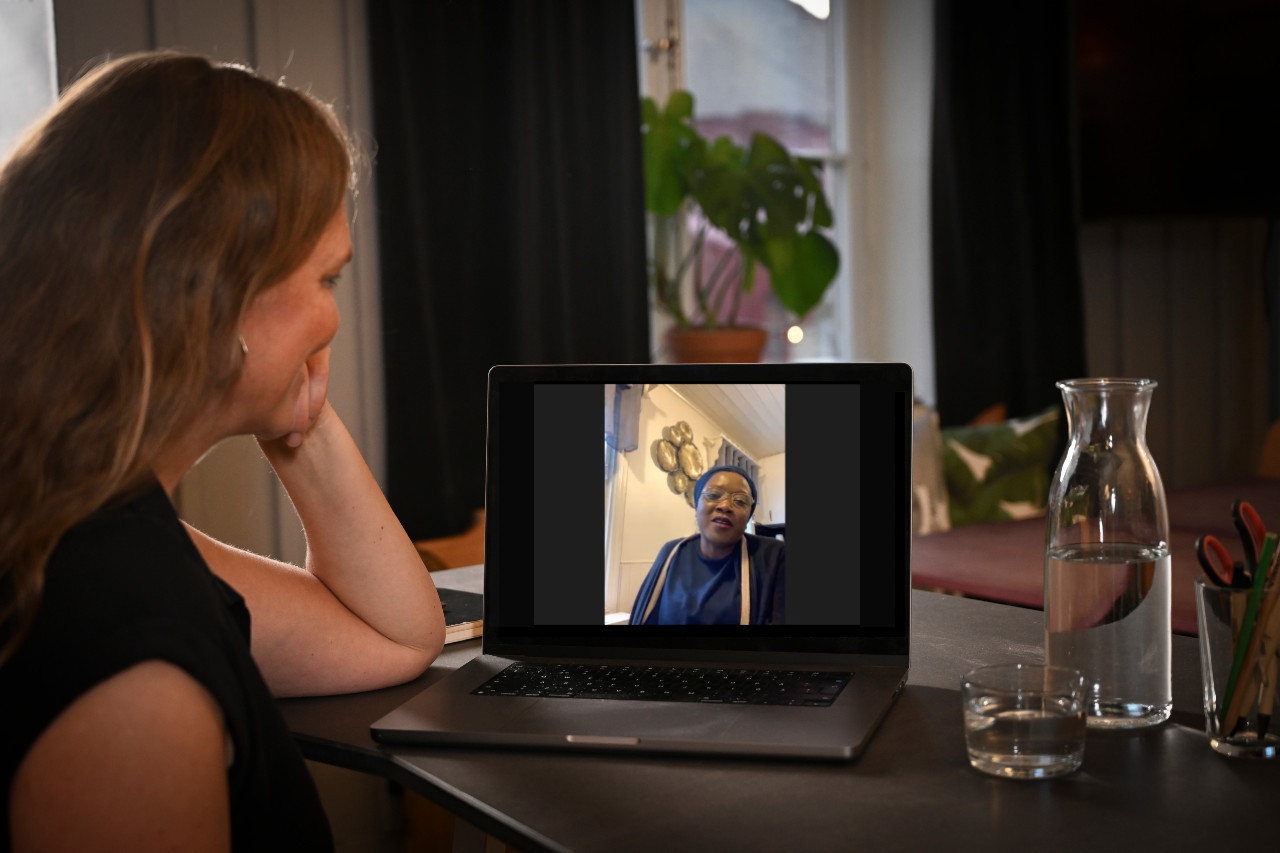 Mary Tikimo Ogunti is the president of Global Organization of African Women, GOAW, based in Sweden. Mary found new motivation and effective methods in GLOW4equalitys group coaching program, setting of positive ripple effects around her. The organization promote the advancement of African women, by cultivating their intellectual and physical abilities to attain the highest degree of freedom in decision-making and the opportunity to create a good future for themselves, their families, and their society.
- You teach a woman you teach a nation, Mary starts by pointing out. Being part of the GLOW4equality coaching program was a good experience for me, I learned a lot from other women in our coaching group and it was a great mix of attendees. The sisters in the group motivated me, hearing their stories, what they created and how they developed.
- I believe the coaching program made me a better leader, a good college, a good mentor at work, Mary describes. By applying what I have learned I find the women around me more determent as well – and that's the best feeling, she amplifies.
The women GLOW4equality coach are all dedicated to different gender equality issues, groups are themed and align under UN Sustainable Development Goal (SDG) number 5, Gender equality. The coaching group Mary attended, with women representing India, Kenya, Germany, Macedonia, Sweden and more, joined around the theme "Ensure full participation in leadership and decision-making", SDG target 5:5.
Coach Anette Tandberg lead the process throughout the six-month structured program, coaching the women, challenging them personally and within the group to set and reach their personal goals. In the beginning of the coaching program each woman was coached to set a long-term goal, within about 2-5 years as well as a short term "process goal" to reach by the end of the coaching program.
- I was impressed how fast I moved towards my personal goal by the six months, Mary describes. I didn't expect that but thanks to the coaching which motivated me and pushed me to do everything in the right order and on time, setting the goal and not relaxing but working towards the goal. I used the tools and it worked.
The coaching approach is a transformational skill that effects the ecosystem you are in, and using it systematically really creates ripple effects.
- The coach trained us in practicing the coaching approach ourselves, how to ask powerful questions, listen actively. We used that within the group, and it helps me a lot in my everyday life and work today. Using the open questions, why, how, when.., Mary describes.
- The house metaphor, having a plan and a strong foundation to build on is key. I have a stronger foundation now than before and applying methods, we worked with in the coaching program in our organization is showing effect. Setting SMART goal, doing things in the right order, using milestones, Mary finish up.
Check out Global Organization of African Women, read other Impact Stories or look in to the details of GLOW4equalitys coaching program.