Fatuma's personal goal & new coaching approach is creating ripple effects to end FGM & achieve gender equality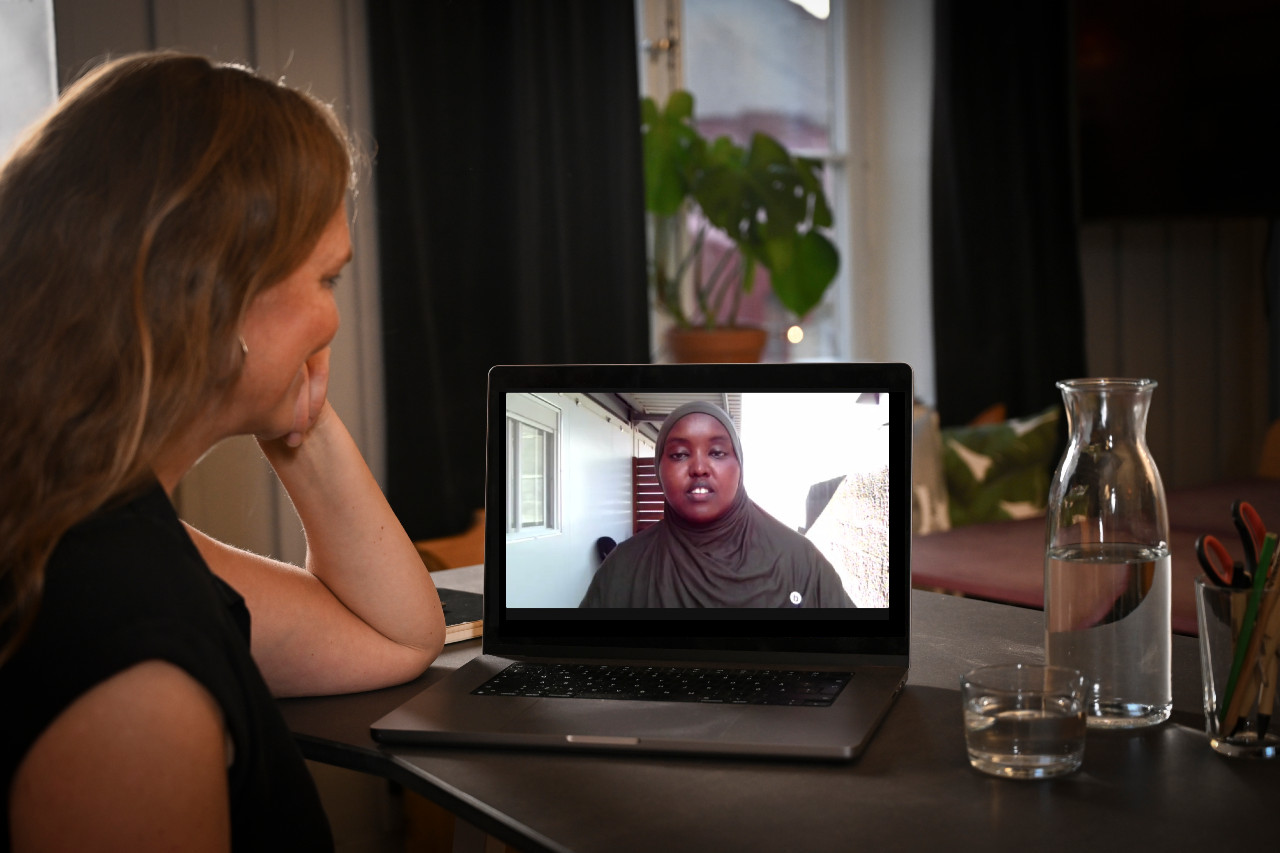 Fatuma Muhumed, Program coordinator at UNFPA Somalia, works to end Female Genital Mutilation (FGM) and child marriage and to empower young girls. Through GLOW4equalitys coaching program Fatuma gained a work – life – balance that unlocked hidden potential for her to empower even more women and girls around her, creating ripple effects for gender equality.
- In my work for gender equality I specifically focus against FGM, against child marriage, providing sexual reproductive health rights, Fatuma describes. My expectations of the program were that I would learn more about the facts on FGM and child marriage, in more of a classroom setup, but I remember the first session with the coach and realized I have a lot of resources myself.
- I appreciated the entire process, the people, their experiences, and the exercises we did together, Fatuma says. We gained a great sisterhood in the group; the women are doing incredible work around the world. I have new family now, with the GLOW-family and I look forward to meet, and we how everyone is doing.
The women GLOW4equality coach are all dedicated to different gender equality issues, groups are themed and align under UN Sustainable Development Goal (SDG) number 5, Gender equality. The coaching group Fatuma attended, with women representing Kenya, Somalia, Nigeria, Sweden and India, joined around the theme "Eliminate forced marriages and female genital mutilation", SDG target 5:3.
Coach Pia Moberg lead the process throughout the six-month structured program, coaching the women, challenging them personally and within the group to set and reach their personal goals. The coach is not an expert on the subject but on coaching, and leads the process, the theme knowledge is among the attendees in each coaching group. In the beginning of the coaching program each woman is coached to set a long-term goal, within about 2-5 years as well as a short term "process goal" to reach by the end of the coaching program.
- Pia coached me to a personal goal on how to improve my work life balance – and that is a winner for women! I can empower more women now. Gaining the ability to be more focused, prioritize things, that made a big difference for me! In a nutshell, more organized, says Fatuma.
- Personally, I gained a lot from the learning and exercises, she describes. It was so systematically and nice. The "GROW model" and the "Circle of control" were powerful tools. I used to be stressed about things that is outside of my control, we do a lot of activities and work in processes, and I used to stress myself about things out of my control. Bringing things into what I can control, makes me manage things in a new way and that makes me reduce my stress level.
Coaching is a transformational skill and using it systematically, coaching yourself and others, creates ripple effects that effects the ecosystem you are in.
- The coaching approach is good, Fatuma states. I am mentoring girls, earlier I was giving advice but thanks to GLOWs program I understood that I don't have to provide the solution – now I coach others, I am a better listener with the ability to ask the right questions to the person in front of me, for them to find the answer themselves.
- The coaching made me come to a big shift of mind in several areas. I have reached a milestone in my work with the coaching program, Fatuma finally says.
Read about UNFPA Somalia other Impact Stories or look in to the details of GLOW4equalitys coaching program.