2020 Scholarship in Sigrid Strand's fund: Sara with GLOW4equality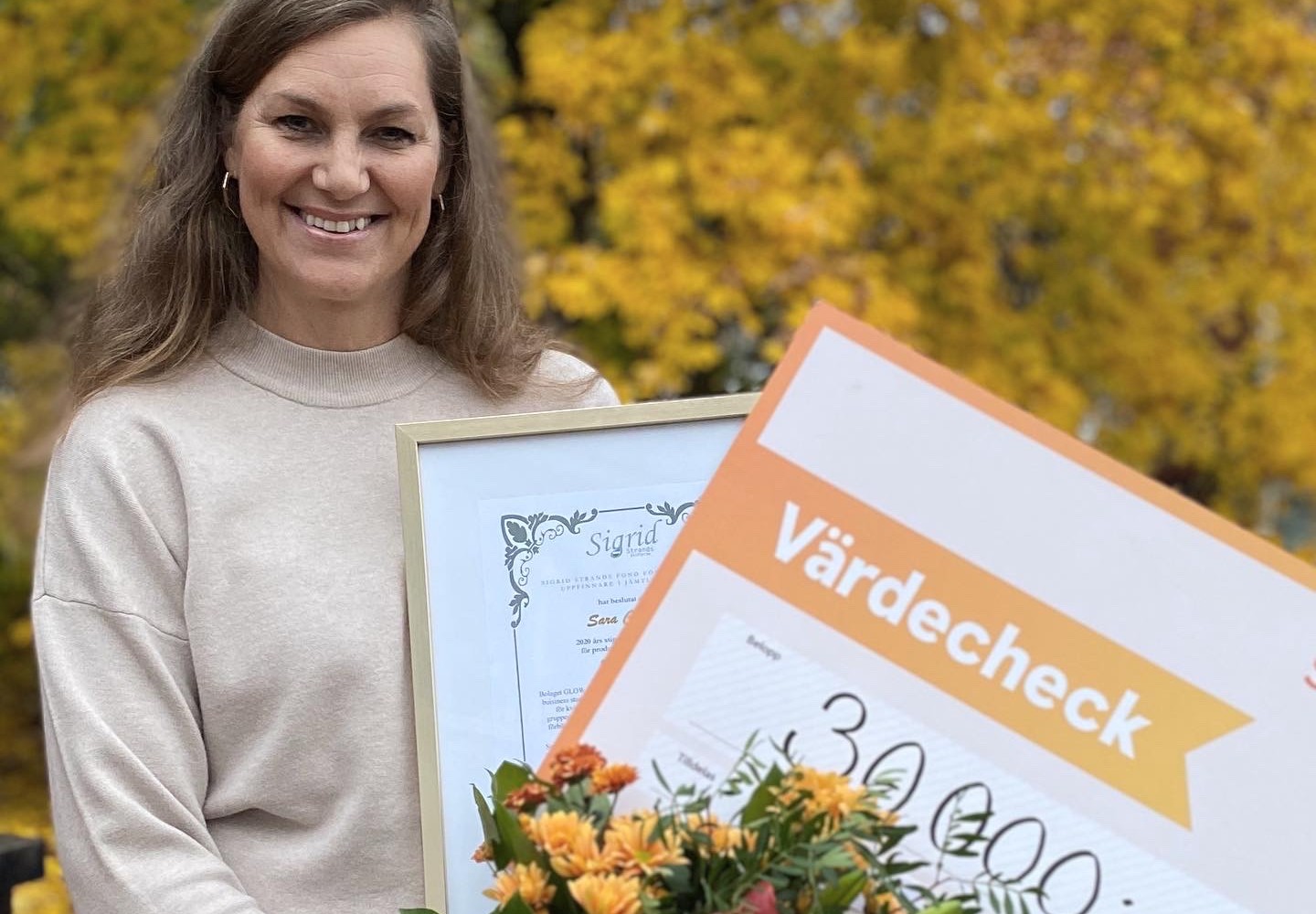 The Swedish woman Sigrid Strand had an eye for the need for innovations and technical solutions and she noticed that women generally did not tackle the problems in the same way as men. She founded Sigrid Strand foundation that each year hands out a scholarship to a female inventor in Jämtland, Sweden, to help and empower innovative women and at the same time push development of the region's entrepreneurship.
- I am honored and grateful that the jury acknowledged my idea and the social entrepreneurship, says Sara Carlemår. The check, worth SEK 30,000, will honor Sigrids wish and memory "Empowering women to empower others" through GLOW4equality's coaching program.
Free interpretation of the motivation below, read more about Sigrid Strand ant the original motivation in Press release from the fund.
Motivation
The company GLOW4equality AB presents a social innovation and business startup with a service that globally contributes to gender equality for women's empowerment. The core offer is professional group coaching online. The coaching program, free of charge, enhances each woman's ability to empower others. The program's topics are linked to the targets within Agenda2030 goal # 5 Gender Equality.
The board believes that the service has an innovative approach with the method and that the funding is not on the participant but comes from other actors interested in society.
The service is in line with the statutes and the interpretation of Sigrid's will for the scholarship. The innovation develops the company and places Jämtland on the map within this subject.
More information
PRESS RELEASE SIGRID STRAND'S FUND in Swedish